Elevate your Holiday Home Business with Mr.Alfred
Experience the ease of all in one Property Management System crafted specifically for Holiday home management companies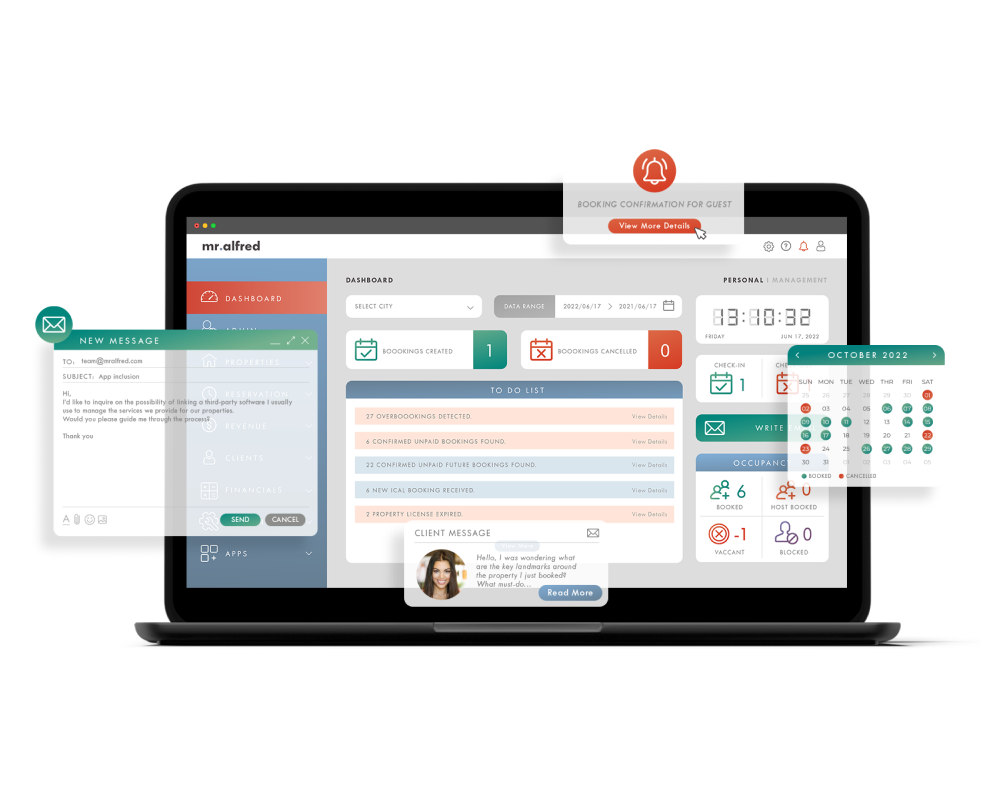 Streamline your operations
99% fewer errors in your scheduling, maintenance, check-in, and check-out. Allows the Property managers to assign and manage tasks seamlessly and accurately.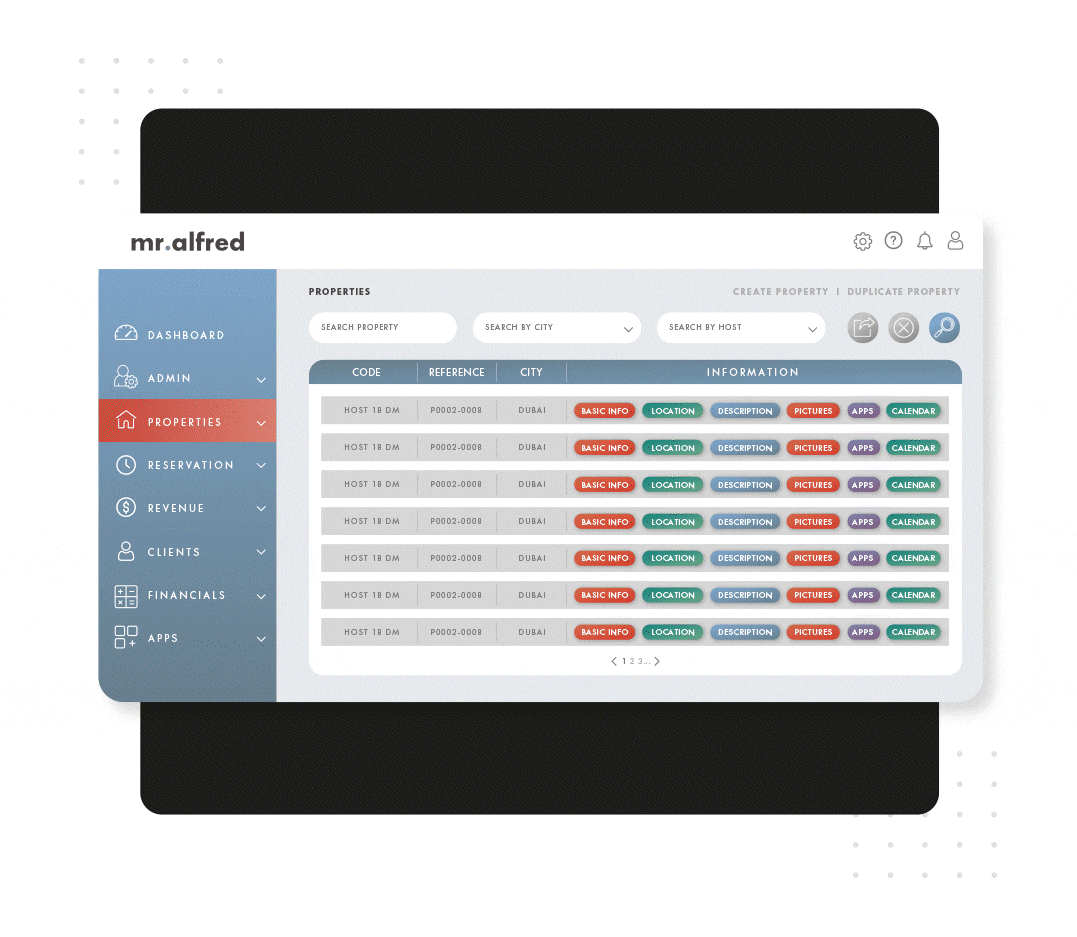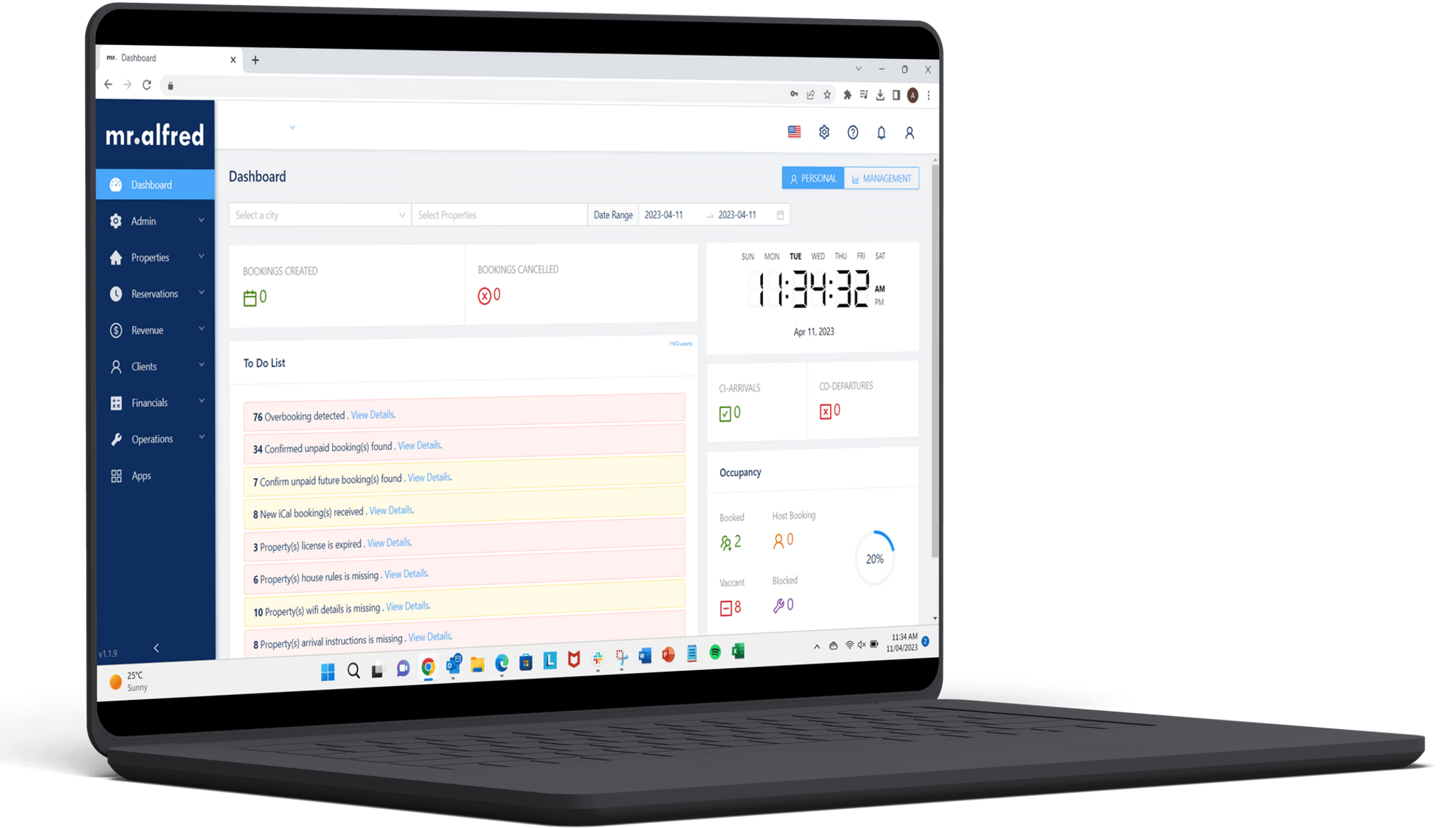 Easy to use with multiple modules to run your holiday home business
Elevate your Holiday Home Business with MrAlfred
mr.alfred was born inside a holiday home management company to address the lack of a tailored system in the market which address all the needs of a Holiday Home Management Company
Tailored Solution for Holiday Home Management
mr.alfred is designed specifically for the unique needs of holiday home management companies. It's not an adapted hotel management software, but a solution that truly understands and caters to the intricacies of your business.
Efficient All-in-One Platform
mr.alfred consolidates diverse management tasks into one user-friendly platform. From distribution and marketing to reservations, revenue management, and streamlined operations, it saves you from the hassle of dealing with multiple tools and platforms.
Optimized Revenue Management
Leverage data-driven strategies with mr.alfred's built-in Revenue Management system. It's designed to optimize your pricing, potentially boosting your income by up to 20% and helping you maximize profits during high-demand periods.
Powerful Distribution Capabilities
mr.alfred saves you up to 20 hours per week by seamlessly integrating with 10+ channels for managing bookings. It expands your reach and visibility to 10 times more potential guests, increasing your occupancy rates.
Streamlined Operations
mr.alfred simplifies your daily operations with its easy-to-use operations module. Seamlessly manage and maintain all properties, assign tasks, manage check-ins and check-outs, and schedule tasks. It also provides a ticketing system for staff and owners, ensuring efficient communication and task management.
User-Friendly Interface
Designed with user experience in mind, mr.alfred minimizes the learning curve and simplifies day-to-day operations. This ease of use leads to fewer errors and more efficient operations, making it an ideal choice even for those with limited technical expertise.
We were not doing revenue management professionally and we lost a lot of money. Then we decided to approach mr.alfred and we are glad that we did because we can see an increase in revenue.
Hanif Sama,
Chief Operations, SuperHost Vacation Homes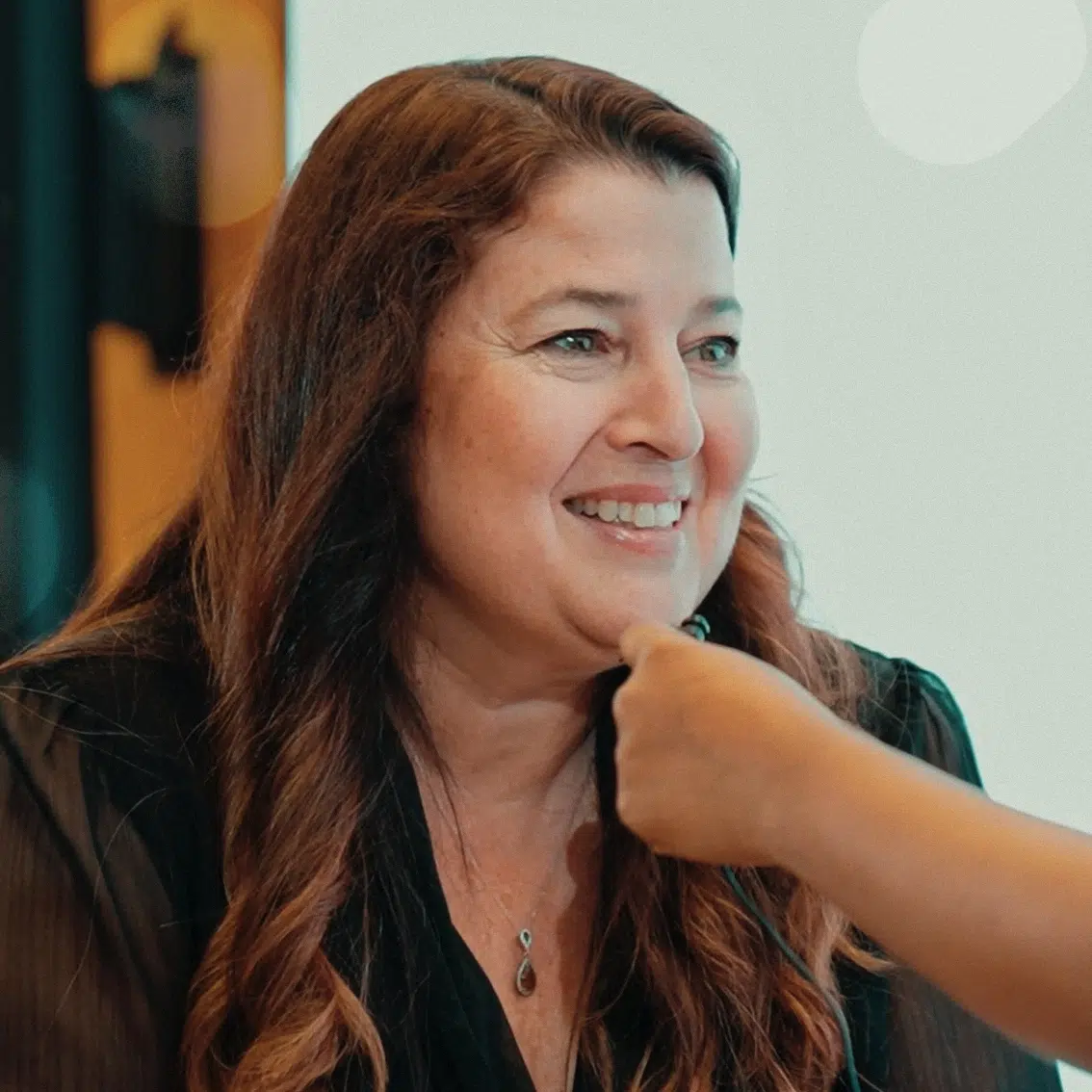 mr.alfred is a full package; it helps leading a good team, smaller but more powerful, which eventually reduces cost.
Daniela Crovetto,
General Manager, HiGuest Vacation Rental